Thank you to our sponsors!
We are grateful to the generosity of sponsors. Whether it's there financial or time-based contribution they are making a difference for Arizona's children. Contact an APECA representative to find out how your company can contribute.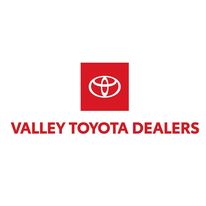 Valley Toyota Dealers
Thank you for your generous financial contribution.

West Valley
Mavericks Foundation
Thank you for your unending support.

Little Taller
Thank you for supporting us through your event & web services.

Design United
Thank you to the design students from Grand Canyon University who create and manage our graphics.